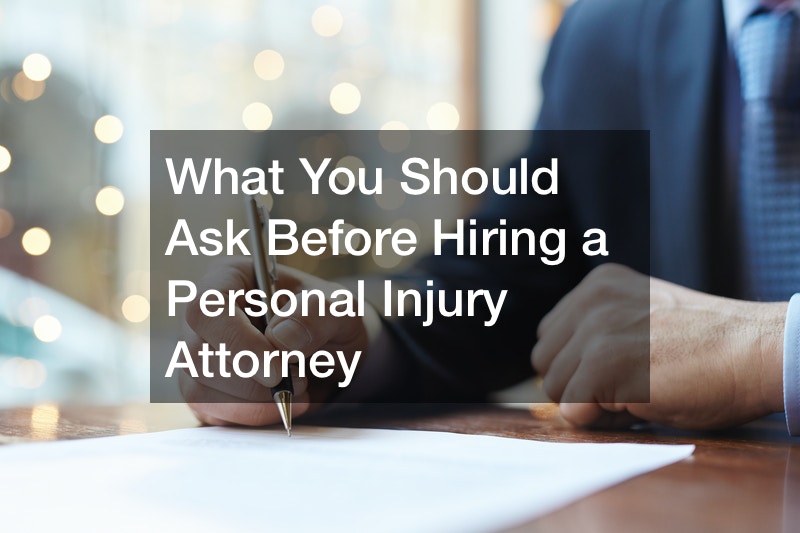 What You Should Ask Yourself Before Hiring a Personal Injury Attorney?

Finding yourself in need of hiring a personal injury attorney can be a stressful time. You want to make sure you get the best legal representation possible, so always ask the following questions before hiring a personal injury attorney.
First, trust your gut. While this isn't a question to ask, your gut can tell you a lot about what you need to know.
If you get a bad feeling or if you feel rushed when meeting with a personal injury attorney, they might not be the best attorney for you.
Always ask if they are licensed in the state where your accident happened. If they are not licensed, or licensed in a different state, they cannot ethically or legally represent you and your case.
Ask if you will be dealing with the case manager or the actual attorney during your case. Case managers are very knowledgeable but they can't give legal advice. Ask if you will be able to deal with the attorney throughout the case.
Ask about how much time you can expect between returned phone calls and emails. You want to make sure you are on the same page as your attorney so if they say it could be a few days, you are prepared.
For more questions to ask a personal injury attorney before hiring them, watch the video!
.